WINE TASTING EXPERIENCES
AT WHALEHAVEN
Whalehaven offers four different wine tasting experiences. We have paired some of our signature wines with jam and chocolates to allow you to explore the fruit and floral flavours brought out in the different wines. We invite you to taste some award-winning wines and enjoy learning about their various characteristics. The jams and chocolates are also available for purchase at the winery.
Wine Purist
The Wine Purist experience allows guests to taste four signature Whalehaven wines. Choose from a crisp Sauvignon Blanc, a multi- award winning Cabernet Franc, Merlot, Pinot Noir and Pinotage:
Whalehaven Sauvignon Blanc
Whalehaven Cabernet Franc
Whalehaven Merlot
Whalehaven Pinotage
Whalehaven Pinot Noir
R55.00 PER PERSON
Wine & Jam Pairing
Explore the fruit characteristics of wine with a unique wine and jam pairing. Ultra aromatic, locally sourced fruit jams paired with 3 Whalehaven signature wines:
Whalehaven Viognier +
orange blossom & pineapple jam
Whalehaven Pinot Noir +
strawberry & rose geranium jam
Whalehaven Merlot +
blackberry, viola & merlot jam
R60.00 PER PERSON
Wine & Floral Chocolate
Discover the floral characteristics of wine in this signature chocolate and wine paired tasting that Whalehaven is renowned for. Exclusive, locally handmade, floral-infused chocolate is paired with three award winning wines:
Whalehaven Viognier +
white chocolate with orange blossom
Whalehaven Pinot Noir +
37.7% milk chocolate with rose rooibos
Whalehaven Merlot +
60% milk chocolate with lavender & rosemary
Whalehaven Pinotage +
dark chocolate with fynbos varietals
R75.00 PER PERSON
Reserve Tastings
Whalehaven Reserve Tastings are strictly by reservation only. Minimum of 4 people required.
During this tasting of some of Whalehaven's rarest wines, guests will learn about the signature varieties from the Upper Hemel-en-Aarde Valley. The reserve range of numbered bottles of Burgundian classics is called Conservation Coast: a cool climate, terroir-driven range that has become a highlight for chefs and sommeliers. It has been awarded the Sommeliers Selection Award many times and is Whalehaven's flagship range. Two vintages of both the Chardonnay and Pinot Noir are tasted in this exclusive experience.
R200.00 PER PERSON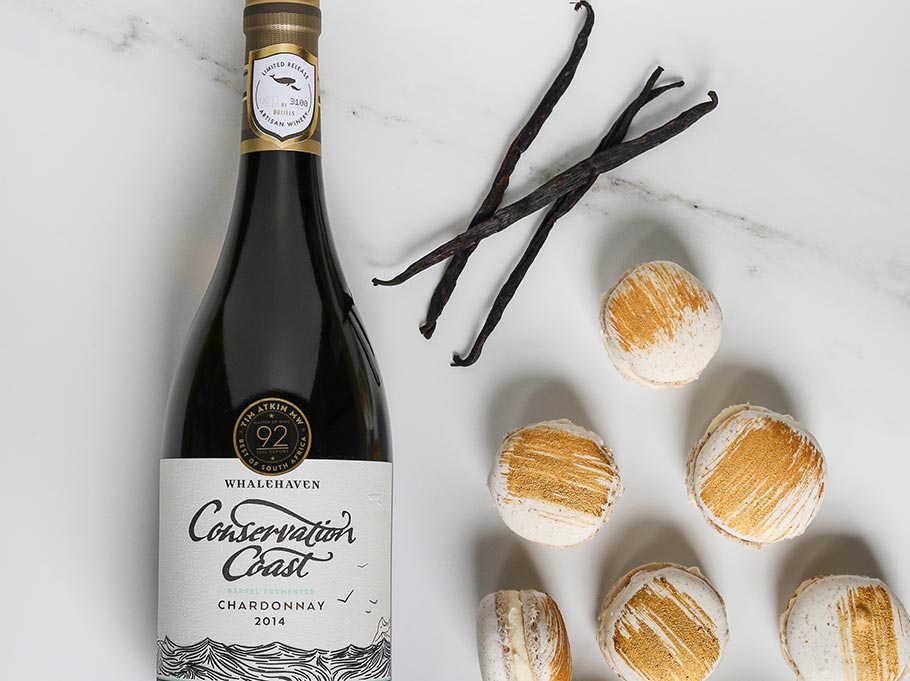 Private Tastings
Whalehaven Winery can be used as a venue for private tastings for groups of up to 16 people. Tailor-made wine tasting packages are available for groups or special occasions. Try a private tasting of unique, award-winning wines to tantalise every palate.
Bookings are essential.
Email us at experience@whalehaven.co.za.

VISIT OUR WINERY
R43, Hemel-en-Aarde Road,
Hermanus, South Africa

OPENING TIMES
Mon - Fri 9am - 4:30pm
Sat & Sun 10am - 4pm